Current Clients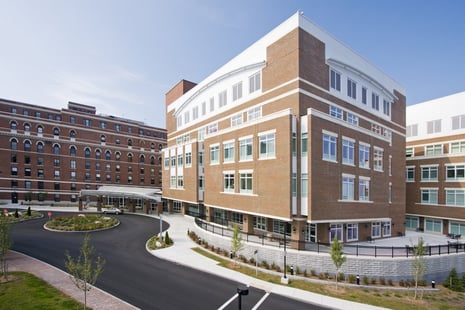 Our current clients and projects include:
Burlington Electric Department
Energy efficiency through retrocommissioning of systems in existing buildings including the Fletcher Free Library in Burlington, VT
Burlington International Airport
Commissioning of energy efficiency improvements. Our recommendations on this project have more than doubled the expected savings.
Champlain College
Commissioning several facillities at their Burlington, VT campus including the Hauke Center for Creative Media, and their "Res-Tri" project consisting of three new residence halls.
Cx Associates commissioned the newly renovated LEED Platinum Perry Hall in Burlington, VT
Green Mountain College
Commissioning of a new biomass and co-generation plant at GMC's
Poultney, VT campus
Green Mountain Power
Commissioning GMP's new facility in Rutland, VT
Hotel Vermont
Commisisoning the new LEED certified boutique hotel in downtown Burlington, Vermont
Hypertherm
Providing building commissioning services to the building owner and LEED consulting services as a member of the Breadload Corp. Design Build team
King Arthur Flour
Providing commissioning and retro-commissiong for King Arthur Flour's facilities in White River Junction, VT
Maine Medical Center
Commissioning new AHUs, retrofit planning, and consulting on building controls.
Middlebury College
Commissioning the new Squash Center, Field House, and renovated Bread Loaf Inn
National Life Group
Retro-commissioning scoping study for National Life's headquarters in Montpelier, VT
North Country Hospital
Retro-commissioning North Country Hospital's facilities in Newport, Vermont
Northwestern Medical Center
Commissioning a chiller replacement at this St. Albans, VT hospital.
NYSERDA
Leading the Business New Construction Program Impact Evaluation as a member of the ERS team
Smith Alvarez Sienkiewycz Architects
Commissioning for Lyndon State College and various Vermont Air and Vermont Army National Guard facilities
Spruce Peak Realty
Commissioning the new Spruce Peak Adventure Center in Stowe, VT.
University of Vermont
Commissioning UVM's new Alumni House and Stafford Lab facilities
University of Vermont Medical Center (formerly Fletcher Allen Health Care)
Cx Associates provides commissioning, retro-commissioning, and problem-solving for several projects at UVMMC. Current projects include commissioning the new Inpatient Bed Building, assisting with their chiller plant modernization, commissioning their Clinical Genomics Lab, as well as commissioning the Cath Lab renovations.
Vermont Energy Investment Corporation (VEIC)
Development of a custom measure Technical Reference Manual for the Ohio PUC.
Leading NYSERDA's ARRA-required Commercial Code Compliance evaluation for New York State
Vermont State Employees Credit Union (VSECU)
Commissioning a new branch in Rutland, VT
Warrenstreet Architects
Commissioning for the Psychiatric and Polytrauma Rural Residential Care Center Addition in White River Junction, VT for the VA Medical Center
Commissioning for the VA Medical Center's Sterile Process Department in White River Junction, VT.
William Maclay Architects and Planners
Commissioning the Bennington State Office building in Bennington, VT