Hospitality: Existing Buildings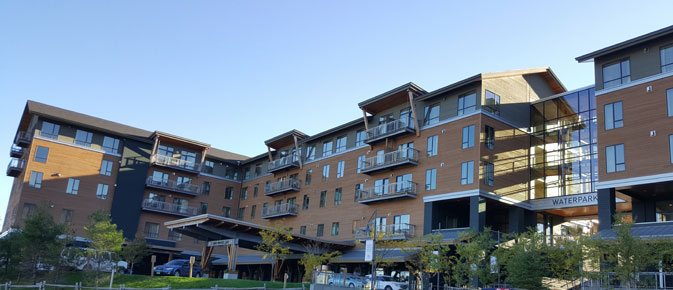 Building Resiliency Into 21st Century Resorts
How can resort and hotel facilities managers be confident that their HVAC systems are operating effectively and meeting guest needs without disturbing their resort experience?
By systematically upgrading equipment before it reaches critical failure stage and planning for continual renewal of the control systems that provide the brains for your operations.
HVAC systems are essential for the comfort and well-being of your guests, and as market expectations for a superior guest experience increase, you need to be con dent that your HVAC systems are up to the task. Whether your guests are looking for an elite experience, a sustainable facility, or both, you need a reliable engineering team that can give you an independent assessment of system performance. Cx Associates can help you solve problems, identify and plan for improvements, deliver elite HVAC system performance, ensure resiliency in the event of infrastructure disruptions, meet occupant expectations, and improve your facility's environment.
Upgrading Controls for the 21st Century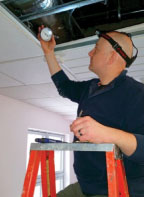 Your peace of mind relies on knowing that building systems are meeting the needs
of your guests and facility as a whole. Your Building Automation System (BAS) is the brains of your HVAC system and like any computer system, needs to be updated regularly. Outdated control systems cannot provide the functionality you need to effectively monitor, manage, and report on building operations. Modern control systems reporting on up-to-date system metrics can ease your mind by alerting you when key systems go out of spec and allowing you to automate functions that have been overridden due to system failures. With a high-performance controls system, you know what is going on in the building and can x problems. Cx Associates' experience in developing and commissioning BAS upgrades and our independence provides you with a resource you can trust to get the job done right. Correctly planned and implemented control system upgrades help you deliver the highest level of amenity to your guests to maximize occupancy, enable you to participate in utility demand response programs, minimize operating costs, obtain consistent competitive pricing from vendors, and provide you with useful tools to know how systems are operating. We know the hardware, software, and leading-edge sequences of operation required to ensure your HVAC system operates with the level of service and amenity that you provide in the rest of your operations while reining in operating costs by reducing energy use.
Solving Problems to Improve Operations and Satisfaction
Persistent problems with HVAC systems can result in low guest satisfaction and increased operating costs, while unnecessarily overburdening facilities staff. Cx Associates can help you diagnose and solve problems so that the systems in your resort consistently perform at peak efficiency, thus ensuring that guests' energy demands will be met without wasting power. HVAC systems are intertwined webs of equipment, from the central plant down to the room thermostat. Our diagnostic skills and tools coupled with our hands-on approach (we look above the ceiling tiles) allow us to efficiently assess systems to find the root of the problem. By listening to the concerns, experiences, and needs of you and your occupants, we develop the practical, occupant oriented, and energy and cost-conscious solutions required to best resolve your issues for the long term.
Resiliency
In an age of rapidly advancing technology and increased use of powered devices
and equipment, survival and functionality of resort infrastructure is critical to meeting occupant expectations. Your guests rely on you to deliver an ample amount of power day and night so that they can enjoy the modern amenities that your resort provides. As a consumer population that relies on electricity for comfort and enjoyment, resort guests also expect that power failures will be infrequent and short-lived. Resiliency is fundamental to Cx Associates' project development process, allowing us to help assess the capability of your hospitality center's electrical and mechanical systems to operate and provide services in a world of increasing energy requirements.
Retrofits that Deliver Persistent Benefits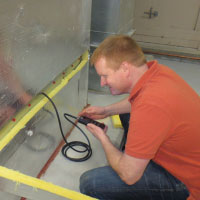 Your facility is likely comprised of several buildings and systems that have evolved over time and require a schedule of almost continuous system assessment and replacement. When you replace equipment, you have the opportunity to ensure the new equipment and systems are well aligned with the current needs of your occupants. Focusing on current needs will lead to the optimum retro t solution, whereas replacing in kind often prolongs undetected underlying issues. When planned well, system retro ts represent a major opportunity to wring out energy use reductions and increase guest satisfaction with little or no added project cost. Because Cx Associates has experience in design, commissioning, and energy reduction verification, we are uniquely qualified to help you develop a retro t project that will meet your needs and exceed your expectations. By understanding how to take advantage of the opportunities retro ts present, Cx Associates delivers upgrades that meet current facility requirements and allow for future flexibility while saving energy, reducing maintenance and operations cost, and getting you the maximum available energy efficiency rebates.
Request a Consult