About Us
Cx Associates is a Woman-Owned Small Business
Cx Associates has the following certifications:
Cx Associates is a consulting engineering firm founded in 1994 with offices in Burlington, VT and Portland, ME. We specialize in building commissioning, retro-commissioning, building system efficiency upgrades, and energy program design, verification, and evaluation. Our experience gives us unmatched insight into the design, construction, and verification of building systems that meets Owners' needs and expectations while optimizing energy performance. Cx Associates' level of rigor and our detailed methods for verifying new construction are unparalleled in the Northeast. We find energy use reductions and cost savings where others don't – we are serious about efficiency. Ensuring building performance is our mission.
Cx Associates' Principals,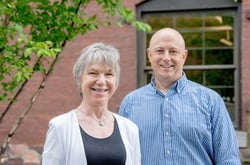 Jennifer Chiodo, P.E., LEED AP BD+C; and Matt Napolitan, P.E., CCP, CPMP, LEED AP BD+C have over 45 years combined experience in the design, construction, commissioning and operation of high performance buildings. Cx Associates specializes in commissioning, LEED certification, energy analysis and carbon management. Our business is focused on helping our clients lower operating costs, improve productivity and reduce the environmental impacts of their operations.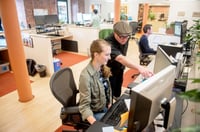 Cx Associates has provided commissioning and related services for over 45 million square feet of new and existing facilities. We have been closely involved in more than 40 LEED projects providing commissioning, LEED documentation, energy analysis and measurement and verification services to ensure buildings meet certification requirements and operate to meet the owner's needs.
Cx Associates' extensive experience with the integrated design process and energy efficient design and construction make us a strong partner for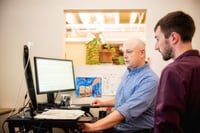 your team. We work collaboratively, valuing the unique perspectives that project team members bring to the table and developing approaches that truly satisfy the owner's needs. We are proactive in developing consensus on issues and keeping the team apprised of commissioning requirements and performance issues.
Cx Associates, founded in 1994 by Thomas Anderson, is a pioneer in the field of building commissioning.
In 2013, Tom Anderson reduced his role in the firm and became Principal Emeritus, and Matt Napolitan, formerly a Senior Engineer, became a Principal.
From how we serve our clients to how we operate our business, Cx Associates models our commitment to an integrated approach, enabling us to contribute to the success of high performance projects and the larger goal of sustainability.