Our Team
Jennifer L. Chiodo, P.E., LEED AP BD+C — Managing Principal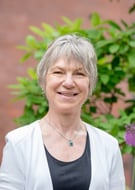 Jennifer Chiodo became a principal of Cx Associates in January 2005. She brings her skills in management and planning to the growing organization while applying her knowledge of energy efficient building design, lighting systems, facilitation and measurement and verification to her projects. Jennifer provides collaborative consultation for the design and delivery of high performance buildings to organizations committed to developing buildings with a positive impact on occupants, the community and the environment.
Jennifer's experience includes ten years of project management and systems design for commercial and institutional projects at two major M&E firms in San Francisco, project management of successful energy performance contracting projects and the management and development of Efficiency Vermont's Business Energy Services group from its inception, commissioning of over 2 million square feet of commercial facilities, energy efficiency program savings verification for the ISO NE Forward Capacity Market and program evaluation for NYSERDA's Large Savers and Commercial New Construction Programs. Jennifer is a licensed electrical engineer and a LEED Accredited Professional.
Contact: jennifer [at] cx-associates [dot com] |
Matthew Napolitan, P.E., CCP, BCxP, LEED AP BD+C — Principal
Matt Napolitan is a mechanical engineer with nearly 20 years of experience in energy efficient building design and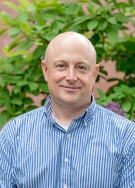 operations. His commissioning experience ranges from major renovations, new construction, and retrocommissioning of commercial and industrial, educational, health care, and military facilities. He has been the lead commissioning engineer for several completed and ongoing projects including Champlain College's LEED Platinum-certified Perry Hall, the University of Vermont's LEED Gold Certified Student Center, Dealer.com's Burlington headquarters, and Hypertherm's 150,000 square foot facility in Hanover, NH. Matt has extensive expertise in HVAC system efficiency and DDC controls optimization, as well as experience delivering meaningful, permanent measurement and verification systems. Matt has been the mechanical design engineer and project manager on nearly $1 billion worth of construction. Prior to joining Cx Associates he was the project manager for mechanical engineering design on several major projects, including the New York Times' headquarters in Manhattan.
Contact: matt [at] cx-associates [dot com] |
Eveline Killian, CEM — Associate Principal
Eveline Killian has 20 years' experience in Commercial and Industrial Project Management and 10 years' experience as an Energy Analyst. As a project manager, Eveline has worked closely with design firms, building owners and contractors to ensure a smooth and timely project flow. Her project management experience includes large industrial cleanroom new construction projects, pharmaceutical facilities new construction and major retrofit, commercial new construction, and energy efficiency performance contracting. Eveline also has extensive experience in energy efficient building design and operation, efficiency program design and implementation, and measurement and verification of energy efficiency measures. She is a Certified Energy Manager and is experienced in mechanical and compressed air system efficiency and DDC control optimization.
Contact: eveline [at] cx-associates [dot com] |
Rick Stehmeyer - Senior Engineer

Rick Stehmeyer is an expert in building system controls programming and has extensive experience with many different control systems, systems integrations, and energy management systems. Rick has the keen ability to find ways to optimize building systems for increased efficiency through controls programming and has successfully performed analyses of algorithms implemented by controls contractors. His analysis has allowed the further optimization of the energy efficiency of controls systems during commissioning. Prior to his work at Cx Associates, Rick spent over a decade working at Control Technologies, Inc. where he started as an Intern, working his way up to Technical Services Manager.
Contact: rick [at] cx-associates [dot com] |
Daniel Tuhus-Dubrow, P.E., LEED AP BD+C O+M, BEMP - Senior Engineer

Daniel Tuhus-Dubrow is a mechanical engineer focused on improving energy efficiency and reducing energy costs in buildings. He has performed energy auditing and retro-commissioning activities for over 20 projects, including several for Local Law 87 (New York City) and Executive Order 88 (New York State) compliance. He has experience with LEED certification, energy modeling and energy efficiency design and measure implementation verification.
Prior to joining Cx Associates, Daniel worked as an energy engineer at an energy management and demand response firm in Boston, MA, where he was involved with many energy efficiency projects across different sectors, including university, municipal, office and industrial.
Daniel earned a B.S. in Mechanical Engineering from Brown University and an M.S. in Civil Engineering at the University of Colorado's Building Systems program.
Contact: daniel [at] cx-associates [dot com] |
Katherine Mason, EI, LEED AP O+M — Senior Engineer
Katie Mason joined Cx Associates in 2012. Katie consults as a project manager with the University of Vermont Medical Center's Facilities and Maintenance Department, and adeptly manages a diverse portfolio of complex mechanical and electrical upgrade projects for the hospital. She also has a broad knowledge of the LEED certification process for new construction, interior renovations and existing buildings, and is proficient at building commissioning, retro-commissioning and energy audits.
Katie graduated from the University of Vermont where she earned a Bachelor of Science degree in Environmental Engineering. Prior to Cx Associates, she worked in Construction Management.
She is a certified Engineer Intern and is working to achieve her Professional Engineer License.
Contact: katie [at] cx-associates [dot com] |
Walker Calderwood, P.E., CEM — Senior Engineer
Walker Calderwood is a Certified Energy Manager and a mechanical engineer who joined Cx Associates in June 2014. Walker is a graduate of the Rochester Institute of Technology (MS Manufacturing and Mechanical Systems Integration and BS in Electrical/Mechanical Engineering Technology). Walker has experience performing measurement and verification (M&V), building commissioning, retro-commissioning, and energy analysis.
Before joining Cx Associates, Walker specified equipment and assisted with mechanical design as a sales engineer for Meier Supply Company representing Mitsubishi Electric. His experience also includes working on early phase development of a prototype design for a new multi-function, behind-the-counter photo kiosk for the Eastman Kodak Company.
Contact: walker [at] cx-associates [dot com] |
Tate Colbert, E.I.T. - Engineer
Tate Colbert is a mechanical engineer with experience designing mechanical and plumbing systems. A graduate of University of Vermont with a BS in Mechanical Engineering, Tate possesses an in-depth understanding of renewable energy technology practices with a focus on geothermal heat pump systems. He is experienced in using energy and renewable generation modeling software, including NREL's System Advisor Model, and is well-versed in various building-related codes including ICC, UPC, and ASHRAE. Tate is also proficient with drafting through Autodesk AutoCAD and Revit programs.
Contact: tate [at] cx-assoc [dot com] |
Wilson Yandell - Engineer
Wilson Yandell is a mechanical engineer with experience in electric motor sports engineering. Wilson obtained a Bachelor of Science in Mechanical Engineering from McGill University in Montreal, QC. Before joining CCx Associates, he worked as a Mechanical Engineer for Taiga Motors, also in Montreal, QC. This experience has armed Wilson with a vast understanding of energy storage and thermal management. Additionally, his in-depth understanding of systems thinking and problem solving provides a solid foundation for his building engineering work with Cx Associates.
Contact: wilson [at] cx-assoc [dot com] |
Jamie Hand - Engineer
Jamie Hand is a Certified Energy Manager and Engineer in Training, who received his BS in Physics from Middlebury College in Middlebury, VT. Jamie joined Cx Associates in August 2019 and brings over ten years of experience in the energy efficiency industry to his work at the firm. Prior to joining the Cx Associates team, Jamie worked as a Campus Energy Manager for the University of California in San Francisco, CA, as a Project Manager for Energy Solutions in Oakland, CA, and as a Building Energy Analyst for Pacific Northwest National Laboratory in Richland, WA. His expansive experience includes work with energy auditing and analysis, energy retrofits, solar consulting, and other energy efficiency projects and programs. Jamie is passionate about saving energy and creating safe, comfortable buildings that operate effectively.
Contact: jamie [at] cx-assoc [dot com]
Krystina Kattermann - Engineer
Krystina Kattermann is a graduate of the University of Vermont and earned a Bachelor of Science in Microbiology and Molecular Genetics. Before joining Cx Associates, Krystina worked as a Senior Research Technician at the Massachusetts General Hospital Cancer Center. Accumulated through her copious experience in laboratory environments, Krystina has experience in project management, databases, data organization and analytics, and office administration. At Cx Associates, Krystina provides project coordination and engineering support for several large commissioning and M&V projects.
Contact: krystina [at] cx-assoc [dot com] |
Rachael B. Straub - Project Coordinator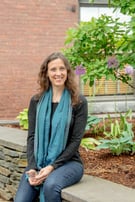 Rachael Straub brings a background in management, project management, qualitative and quantitative research, and climate change literacy to her work at Cx Associates. Rachael earned an M.S. in Natural Resource Management from the University of Vermont, for which she studied ecological economics, policy responses to climate change, and qualitative research. Previously, she managed multiple quality improvement projects focusing on the provision of children's health care.
At Cx Associates, Rachael provides project coordination, budget/timeline management, data management, and quality assurance for several large commissioning and M&V projects. In addition, she provides support for energy metering and analysis, LEED certification administration, and the full spectrum of commissioning activities.
Contact: rachael [at] cx-associates [dot com] |
Eric Hauser — Operations Manager
Eric Hauser joined Cx Associates in 2009 as the Operations Manager. After nearly a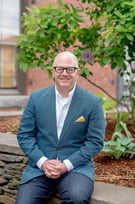 decade of experience in the non-profit sector, Eric brings a wealth of development and operations management experience to Cx Associates.
Before making the move from New York City to Vermont in 2009, Eric served as the Director of Operations and Development Associate during his four years at the non-profit, Common Good. Before that he held various development positions at other non-profits such as Partnership with Children, Society & Animals Forum, and the Public Broadcasting Service.
In 2014, Eric and his wife relocated to Chicago from Vermont. Eric continues to work remotely as Cx Associates' Ops. Manager.
Contact: eric [at] cx-associates [dot com] |